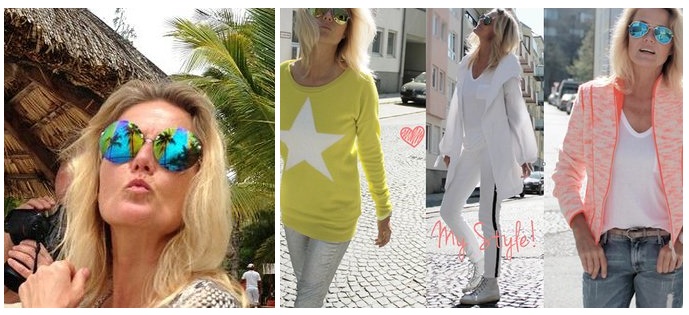 Petra Wiebe is a Munich based freelance stylist,fashion editor and art director. She works with international photographers,clients,fashion magazines and top-models.With her creativity and her talent for organization ,she can make use of her talents and develop them further.
She is organizing photoproductions includingstyling,artbuying,modelbooking,locationscouting ,travel and hotel.
Petra Wiebe is a competent , longterm experienced reliablebusiness partner and her customers (Vogue Promotion,Harpers's Bazaar,L'Officiell,PKZ Feldpausch,Peek & Cloppenburg,Madeleine,Triumph...) like to give her their brands and the space for creative presentation ideas.
From developing fresh concepts to the whole production and the finished pictures for your webside or your advertisement ,get inspired to find the right idea for your company and go with your next production to Marokko, Iceland, Maledives, Italy or Mauritius.
www.petrawiebe.de www.petrawiebe.com
Petra Wiebe is a Munich-based freelance stylist and fashion editor with a creative family background. Her father was an interior designer and her sister is a celebrated German fashion designer. Creativity and independence are Petra's way of life and signify the family tradition in which she was brought up. "La vita e bella - she speaks Italian at home and has a Mediterranean lifestyle between Munich, Palermo and Zurich.
Petra began her independent career at 25 as a window designer, training at Ludwig Beck Munich and Kadewe Berlin, visualising future trends for the German Fashion Institute DMI, and eventually becoming a stylist with responsibility for developing fashion and editorial concepts, catalogue productions, backstage fashion show management and art direction.
She has worked for many years for clients including Vogue Promotion, Peek & Cloppenburg, Madeleine, BMW,Karstadt, Wolford and Triumph. She currently works as a production fashion editor for different Magazines ,but also works very successful as a freelance stylist for several big clients.
Her newest support options, for editorials and clients, include complete production services, from concept to styling, sponsor research of hotels and locations (for example Maldives, Mauritius) and booking entire teams and models. Her work is addressed to tasteful, sales-orientated and ambitious clients who wish to concentrate on the fundamental essence of their products.